110V Electric Fuel Transfer Pump 550W-60L/Min WithNozzle Meter Fit Oil Fuel Diesel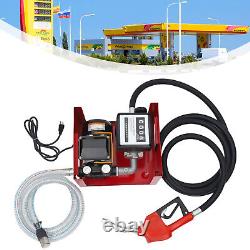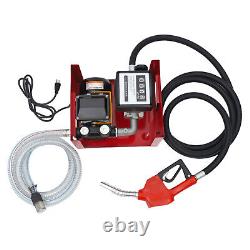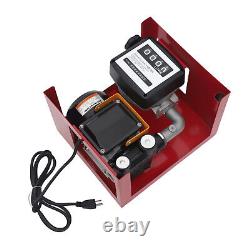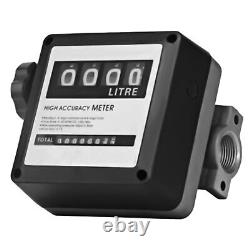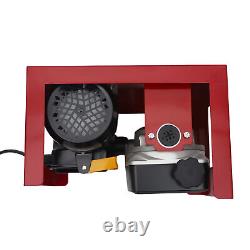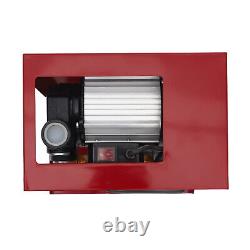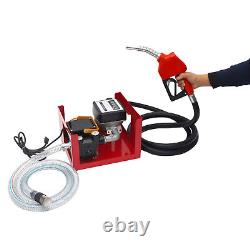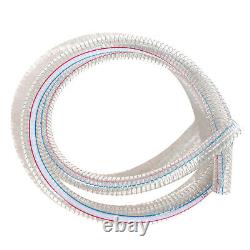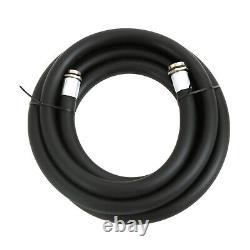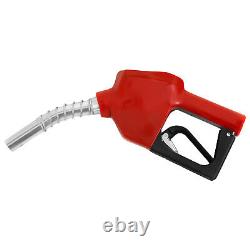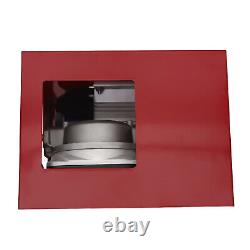 110V Electric Fuel Transfer Pump 550W-60L/Min W/Nozzle Meter Fit Oil Fuel Diesel. Please carefully read the precautions before purchasing to determine whether it can meet your needs. This diesel pump which can achieve automatic self-priming, high power, high efficiency, but also accurate measurement, so you no longer worry about refueling. The motor power is 550 watts and the maximum flow rate of the pump can reach 3600 liters per hour at 2800 rpm. This diesel pump can automatically suck oil, saving you time and effort.
The oil feed tube is made of silicone, which is anti-static, anti-hardening, and with a thick wall. It can also withstand coldness of minus 40 degrees. The one-piece fuel dispenser assembly adopts the most advanced fueling equipment technology in China, making it sturdy and durable.
The motor pump has no separate accessories and therefore does not require assembly. We aim to provide quality products and services. We will reply and solve the problem for you as soon as possible. This self-priming diesel pump is ideal for vehicle workshops, car recycling and agricultural use to refuel machines, cargo vessels, tractors and other vehicles.
Power (x/hp) / Speed (rpm): 2800 rpm. Product Type: Pump Type Diesel Pump. Hose connection ø / inch: 25 mm (1 inch). Protection class / Insulation class: IP X4. 1x Manual Filling Auto Shut Off Fuel Nozzle.
The user must absolutely observe the accident-prevention measures in force, and must read the manual before operating the pump. Never shift the motor pump during operation for any reason whatsoever. Before using the motor pump, always make sure that the power supply cable and all the other devices are in perfect working condition. Before starting the motor pump, make sure that you are not barefoot, that your hands are not wet, and that you are not even partially standing in water. The motor pumps are constructed in such a way that all the moving parts are protected by casings. Never remove any of these casings when the motor pump is running for any reason whatsoever. It is very important to keep the motor pumps' power socket protected from sprays of water, rain and atmospheric agents in general and all the other liquids. Not for use with gasoline or alcohol, fluids for human consumption or fluids containing water. Do not dispense fluid that is thicker than diesel fuel. Not for use in hazardous locations. Do not smoke near the pump or use the pump near an open flame. Do not use this product for fluid transfer into aircraft. Remember that excessively low temperature -30?
Can freeze the diesel oil inside the pump and that this can cause serious damage to all parts of the motor pump. In the shade can cause the sagging or dilatation of the unit's plastic parts. We recommend fastening the unit in a well-ventilated area protected from direct sunlight. Please allow 1-3cm error due to manual measurement and make sure you do not mind before ordering.
Power (x / hp) / speed (rpm). 30.5cm x 34.5cm x 23.5cm. Protection class / insulation class. Hose connection Ø / inch. Ø 1.0mm 2 x 1.20 m H07RN-F3G.

---