Trupow 110V AC 15GPM Electric Self-priming Diesel Kerosene Oil Fuel Transfer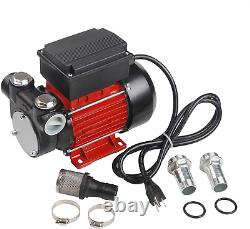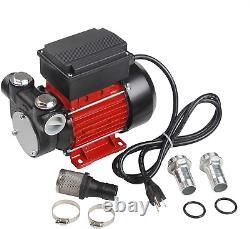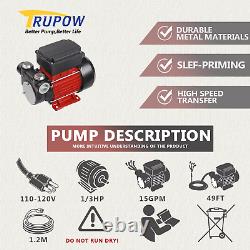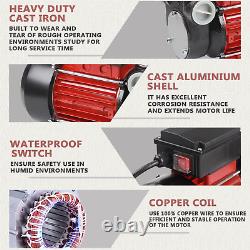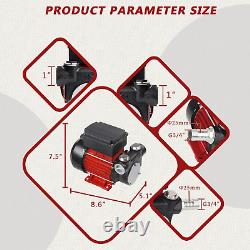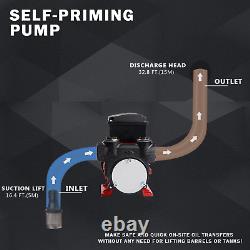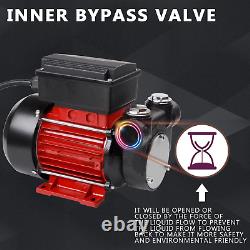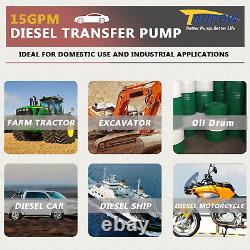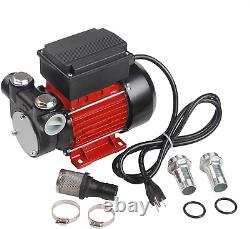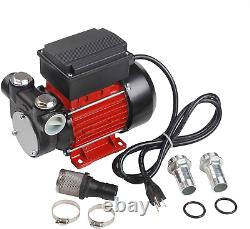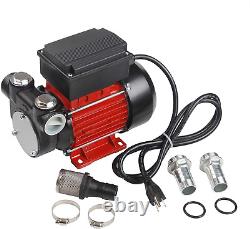 Cast iron impeller and copper motor coil for a long lifespan. Voltage/Power/:110V/1/3HP; Flow rate: 15GPM; Lift distance: 15m; Power Corded: 1.2m.
Self-priming for Diesel, Biodiesel, and Kerosene only(not suitable for gasoline). Portable diesel transfer pump with inner bypass valve. Widely used in vehicles, caravans, boats, agriculture, machinery and filling or emptying diesel/oil storage tanks. Quality, innovation and service have always been the core of our mission, which make TRUPOW keep ahead in the market player of pumps line.
TRUPOW 15GPM Electric Fuel Transfer Pump. Ideal for Diesel, Biodiesel, and Kerosene(not suitable for gasoline). Self-priming with waterproof switch and an inner bypass valve.
Cast steel impeller combined with 100% copper motor for durability and stable performance. Heavy duty cast iron, built to wear and tear of rough operating environments study for long service time. Cast aluminum shell, it has excellent corrosion resistance andextends motor life. Waterproof switch ensure safety use in humid environments. 100% copper wire to ensure efficient and stable operation of the motor.
Self-priming design make safe and quick on-site oil trans fers without any need for lifting barrels or tanks. Lift oil up to 33Ft of height.
After closing the gun, switch off the motor pump as quickly as possible. It will be opened or penn closed by the force of the liquid fl oz to prevent the liquid from flowing back to make it more safety and energy saving. After checking to make sure that all the tubes have been adequately sealed, that the power supply cable has been connected to its attachment and the gun is in the rest position, the pump can be started. After inserting the suction tube in the tank and the gun in the filling hole, switch on the pump, gradually release the gun's lever and begin the transfer of the Diesel oil.
It is absolutely prohibited to abandon the pump while filling in order to prevent the potential overflow of Diesel oil. Maintenance operations can be performed only after first disconnecting the power supply The motor pump does not require any special maintenance inside, and for this reason must never be disassembled.

---